Hey, whats up? (The sky. Get it? I know, absolutely cringe worthy joke). Welcome to another WWW Wednesday post! Hope ya'll are having a great day. WWW Wednesday is a meme hosted by Sam @ Taking On A World of Words.
The Three W's are:
What are you currently reading?
What did you recently finish reading?
What do you think you'll read next?
Let's get started!
What I Just Finished: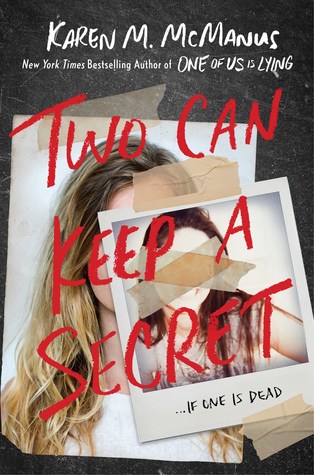 ---
Just finished Two Can Keep a Secret and The Vanishing Year over the weekend. TVY's review is going up tomorrow, and TCKS's review is going up next week.
What I'm Currently Reading:
---
I put Nobody off to finish the previous two, but I'm ready to finally start this! I'm also excited to try One of Us is Lying.
What I Plan to Read Next:
---
I hope to get to read these soon enough!
That's it for this Wednesday! What books are you all reading? Link up to your WWW posts in the comments below, and if you don't have a blog, just answer the prompts in the comments anyway!
Quote: "Let's be reasonable and add an eighth day to the week that is devoted exclusively to reading." – Lena Dunham